It is undoubtedly the emblematic building of the city and the people of Limoges are proud of it! Regularly cited in the rankings of the most beautiful stations in France, Europe and even the world, it is also the setting for films or advertisements.
Visit the station with our tour guides!
Visits are organized by tour guides from the Limoges Métropole Tourist Office to better understand and appreciate this unusual building.
The Bénédictins station: The pride of Limoges
It is true that this station erected between 1924 and 1929 is of a monumental aestheticism surprising mixing art nouveau, art deco and neo-classicism!
It was designed by the architect Roger Gonthier to replace the first station opened in 1860, which had become too cramped. The architect uses reinforced concrete and opts for an elevation of the building. The decoration covering the structure is carved in limestone inside and out by the sculptor Henri Frédéric Varennes with in particular two imposing statues symbolizing porcelain and enamel recalling in this the role of capital of fire arts from the city.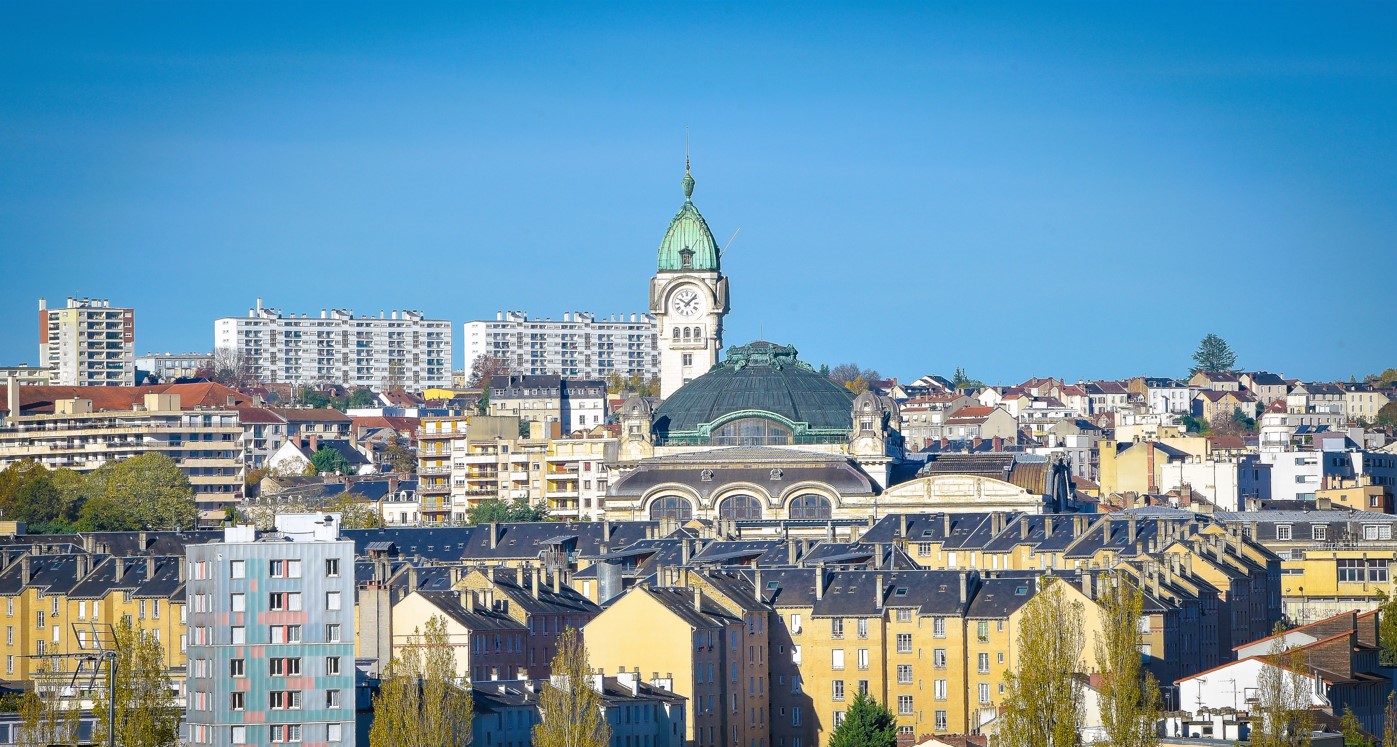 A dome overlooking the city…
Vast stained glass windows, signed by the master glassmaker Francis Chigot representing in particular foliage and fruits of the chestnut tree, the emblematic tree of Limousin, bathe the vast space under the dome in natural light. This 31 meter dome high and surmounted by a copper dome is flanked by a bell tower culminating at 61 meters flanked by four large clocks visible from all over the city.